We have a wide range of programs to help former prisoners become a positive force in the lives of their community.
Advocacy work
Work for periodic review of extreme sentences for juveniles and others
End of LWOP
Engage the state legislature and the Governor around demands for fair sentencing laws and parole policies
Educate and support people in prison and their families on how to navigate the system
Building Community on both sides of the wall.
FAIR CHANCE PROJECT – MONTHLY MEETINGS – FCP  meets on the 2nd  Saturday of every month at 12:30 pm. We work with families, and with love ones in prison: we educate each other on the workings of the criminally unjust system.
What You Need To Know To Bring A Loved One Home:
FREE LEGAL CONSULTATION – by appointment
Consultation offered by an attorney member of the group and three liberated lifer paralegals whose work while in prison resulted in freeing many men. Guest attorneys representing different aspects of the law are often available as well.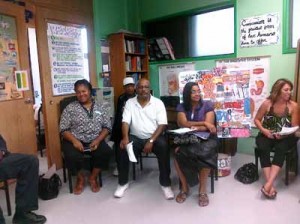 WALKING THE YARD – A mentorship program within prison  where old-time lifers are matched with youth just entering prison with the focus being on how best to avoid the many pitfalls of prison life. Read more here.
BRUSH OF KINDNESS – This is a handy person program where formerly incarcerated men & women along with other members of the Fair Chance Project Community agree to work voluntarily on someone's house for 3-4 hours a month to help those who are ill, elderly, or otherwise unable to do minor clean-up and repairs to their homes or yards. It is a part of "giving back" notion for those who once harmed their communities and are now determined to rebuild them. Our volunteers have basic skills in carpentry, electrical work, gardening, painting, but even more importantly, they have the will to rebuild and to aid those in need. To qualify for this service, we ask that the client be unable to both physically and financially to perform the task for him/herself.
DIALOGUE – Liberated lifers are establishing relationships with inner city youth and youth in detention.  They speak about their lives, their choices and then open up for dialogue with the youth.    They also speak in churches, temples, mosques and universities helping to undermine the stereotype former prisoners are labeled with. This program has been extremely successful.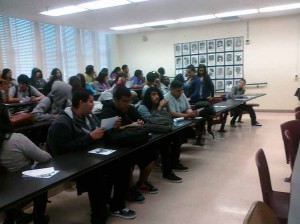 RESOURCE GATHERING/RESOURCE SHARING – We have compiled resources and information relating to the needs of those newly released from prison.
In 2015 we held a weekly meeting with: L.E.A.P. (Learning Everything About the Parole Process), offering you A Roadmap to Bringing your Loved One Home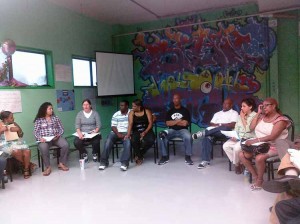 THE POINT OF ENTRY – We work with people on a group and individual basis addressing any and all re-entry needs.   we also offer continuous support for many for whom re-entry is a long process.  We hosted a once a month Resource Fair.
THE OTHER DEATH PENALTY PROJECT –  We work with the prisoner-led organizations to support the permanent end of life without the possibility  of parole.